5 Qualities of an Effective Brand Name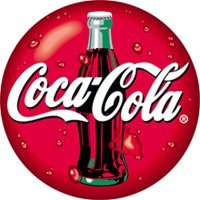 What are the qualities of an effective brand name?
Successfully naming your brand is a vital part of strategic brand development. Some people think that naming a brand is as easy as naming a baby but, that is merely a myth. Naming a brand can be a difficult, rigorous and often expensive process. Companies can spend over $100,000 merely trying to find the right name for a brand.
When Coca-Cola tried to launch its first diet drink, it came up with 600 possible names but only 24 had no conflict with existing trademarks. However the naming process does not have to be a daunting task and we will help you begin the process by identifying some qualities of an effective brand name through this article. You will also find examples of successful companies that have incorporated these qualities into their own brand names.
1

The name should be simple and easy to pronounce.

One single word, for a brand name, has the ability to be impactful. Multiple words used, as a brand name, can be confusing. Keep it simple when trying to figure out a name for your brand. Apple, Blackberry, Facebook, and Nike are all simple, yet impactful names.
2

The name should be memorable.
One of the most important qualities of an effective brand nameThere are various ways to make a name memorable. One is to have a brand name that is smooth and easy to say. Or, in other words, have good alliteration. A few examples of companies who use alliteration in their brand name is Motorola, Coca-Cola and Rolls Royce.
3

The name should be differentiating you from your competitors.

In every facet of branding, you should be creating a unique value proposition. There are many ways to differentiate your brand from its competition. One way is to make your name easy to remember, pronounce, and spell. Companies like Diehard and Starbucks took this road. On the other hand, you can make your brand name unique by creating a new word altogether. Companies like Skype and Squidoo took this route.
4

The name should be positive.
The brand name should not have any negative connotations to it. This is extremely important to remember across global markets were cultural changes can negatively affect a brand name.
The soda company 7up had issues with transitioning their name from the United States to China. In Shanghai, the name 7up means "death through drinking." This caused sales to dramatically decrease as a result.
5

The name should be protectable with no legal or regulatory restrictions.

The name has to be able to be owned and trademarked. It is in your best interest to hire an intellectual property lawyer to research if the name is available. Additionally, remember that the domain name should also be able to be purchased online.