Description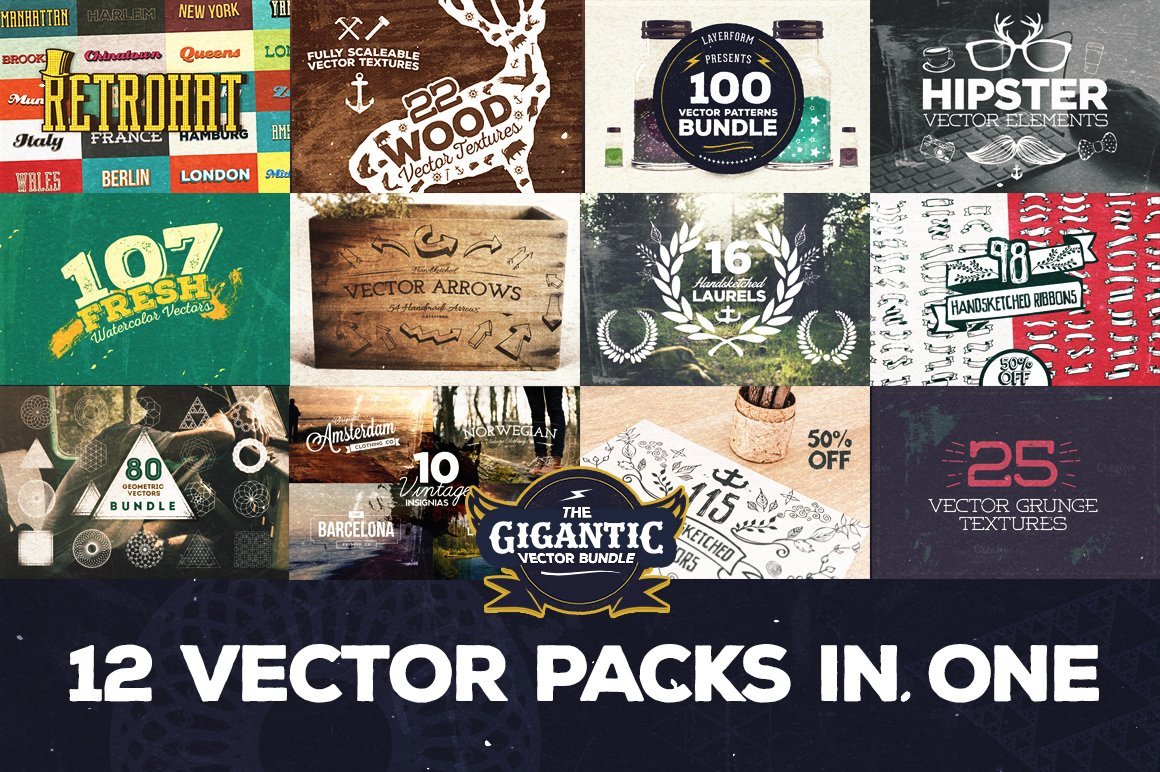 Introducing our Most Impressive Vector Bundle to Date!!
---
The Gigantic Vector Bundle includes 12 of our finest vector packs, together in one GIGANTIC Vector Bundle! Whats even better is that we are offering all of this for the small price of $29, which is a Massive saving of 77% from the original $125 Price Tag.
So what do i get?
This is an insane amount of vector graphics for your money, you can easily pay $30 for a regular vector bundle, let alone 12 vector packs together. This pack is a hub of creativity and potential that you simply cannot miss.
Without further delay, please check out the screenshots and the individual packs themselves, and if you purchase the pack, well, have fun most importantly and send us an email to contact@layerform.com with your creations!