Vector Design Bundle
£20.00
Get creative with our Vector Design Bundle: 4 Vector Packs & 239 Vector Elements!
Categories: Bundles, 3D, Actions, Brushes, Fonts, HTML Templates, Logos, Mockups, Presets, Print & Flyers, Stock Photos, Text Effects, Textures, Uncategorized, Vectors & Objects
Tags: bundle, design bundle, vector bundle, vector design bundle
Description
Introducing the Vector Design Bundle from Layerform.com. This time we are combining all of our vector packs into one MEGABUNDLE, offering 239 individual vector designs in one single pack.
In this Vector Design Bundle you will attain vectors from 4 packs including Handsketched Vector Laurels, Logos, Handsketched Ribbons and Custom Vector Elements.
In this pack you will save almost 30% (usual price is $35) from buying each one separately, and this includes the following vector packs by Layerform:
Each Vector set comes with a .ai and .eps file along with a readme file.
This is the best Bundle we have created to date, and we hope you enjoy every hour of work we have put into every pack included in this amazing bundle. Please share with us any of the creations you make, and let us know what you create at contact@layerform.com so we can share it on our facebook page!
The Layerform Team.
Additional information
| | |
| --- | --- |
| File Size | 5.95mb |
| Format | .EPS, .AI, .ZIP, Readme.txt (support file) |
| Minimum Version | Illustrator 10 |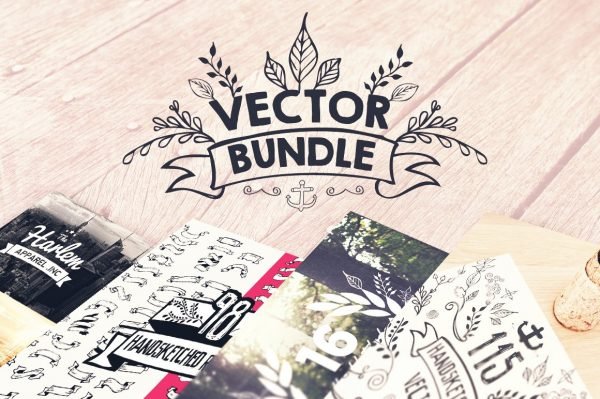 Vector Design Bundle
£

20.00