A round up of the Best Graphic Design Podcasts
Graphic design podcasts are gradually evolving as a mainstay in the design world. They are engaging, inspiring, and a good way to learn new information and trends in the design culture.
The best thing about these podcasts are, you can play them in the background while continuing your daily routine. Whether you are taking a stroll at your backyard, taking your dog out for a walk or sweating out in the gym, you can simply enjoy listening to them.
So, if you are a budding designer or any other creative professional who loves working with their headphones on then these graphic design podcasts serve as an exciting learning opportunity for you. Don't despair, to save you from the struggle of finding the best design podcasts, we have compiled this list of 10 best design podcasts.
Check out our picks on 10. Best Design Podcast that are entertaining, educative and thought-provoking:
1.

 

Design Matters with Debbie Millman
Design Matters what started as a little radio show is today one of the widely known anchor shows on a media channel named as Design Observer. With over 50,000 downloads a month on iTunes, this is one of the most popular design podcast and has won numerous awards. The podcast covers discussions on the wide world of creative culture including interviews with acclaimed artists, industry leading graphic designers, filmmakers, creative directors, writers and more.
The podcast has successfully completed more than 200 episodes till date including interviews with achievers like Michael Rock, Dominique Browning, Stefan Sagmeister, Jessica Hische to name a few.
* The coolest feature of this design podcast is it allows you to filter by discipline, so you can take your pick be it a poet, writer, gardener depending upon your interests and mood. If you are curious about the intersection of design and business than listening to design matters podcast is highly recommended.
2.

 

99% Invisible
This design podcast focuses on totally invisible activities such as the thought that goes into the making of things such as how engineering & architecture influence design, the power of design, how the design of shipping containers, electricity grids works etc. Well certainly, the most in-depth and thought -provoking podcast ever.
The host of this design-focused podcast Roman Mars was named as one of the 100 most creative people in 2013 and his crowd-funding campaign for 99% invisible was regarded as one of the most successful ever for a podcast. This tiny radio show has grown tremendously from its organic roots and covers a wide range of topics including design, infrastructure, technology & architecture.
* If you are a design enthusiast who observes design everywhere whether you are commuting or while listening to music then this podcast is a treat for your ears.
3. Adventures in Design
Launched in 2013, this podcast takes their listeners on a daily journey of design and creativity from every Monday to Friday. This creative, daily morning talk show dives deep into the culture of design & illustration, passion projects, including inspirational ramblings of its talented guests from branding, logo design, to the day-to-day struggles of finding and working with clients.
'Adventure in design' is hosted by incredibly talented graphic designers Mark Brickey (Hero Design Studio) and Billy Baumann (Delicious Design League) and has successfully completed over 400 podcasts. The most popular feature of this podcast is 'Shop Talk', an interview segment that features a banter between hosts and their peers and friends in the design world. This show offers some great insights, design inspirations, and some entertaining yet informative design gossips that are worth listening.
* If you want to keep in touch with the human side of design then this podcast belongs to you.
4.

 

The Deeply Graphic Design Cast
If you are looking for tangible and instantly applicable advice then 'Deeply Graphic Design Cast' is your go-to-resource. This podcast covers a wide range of topics pertaining to graphic design, web design, making online portfolios, dealing with clients, creatives and their processes, it won't be much to say that there is something for everyone in the design industry. This podcast is hosted by six design professionals who share their set of insights, tips and tricks, inspired by their real-world experiences.
This graphic design podcast offers both practical and creative advice for freelancers and in-house agency designers. The most popular segment of the podcast is 'Do yourself a Favor' and answer-listeners questions where they answer submitted questions by listeners in every episode.
* If you are a creative professional who wants to hear like-minded design professionals then don't miss listening to this podcast.
5.

 

Greyscale Gorilla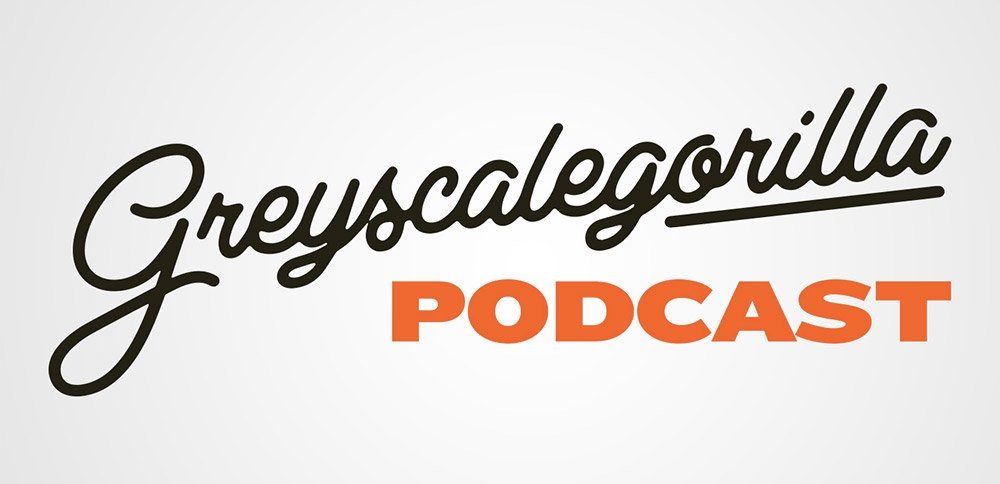 Out-of-the-box, fun, creative, witty yet professional these are the words that define this design podcast best. This podcast mainly focuses on Cinema4D, after effects, and design in general. It is hosted by Nick Campbell who is popularly referred as Gorilla of the show and shares valuable insights about the field of motion graphics.
The highlight of the show is, unlike other shows that focus majorly on interviews, this show focuses more on interactions with their live listeners via podcast chat room. The show also gives practical advice to listeners on topics like design inspiration, how to find a great job, advice on making your demo reel via question-answer session.
* Whether you are a seasoned professional or a student looking for some in-depth industry insight this podcast is worth a subscription.
6.

 

Design Details

           
If you are looking for an amalgamation of design & technology then 'Design Details' is for you. The podcast features a number of designers who have designed widely used platforms and some of our favourite products. This show began in 2015 and is part of a wider network, Spec. It was created with the purpose to help designers and developers connect with each other in a hassle free manner.
This casual and inviting show is hosted by Bryn Jackson and Brian Lovin and offers an open chat with the designers from digital services and platforms we use every day such as Dropbox, Google, Facebook, Airbnb to name a few. The show focusses on knowing the designers, their struggles, background story, about interesting projects, and more.

* If you are someone who enjoys an open and relaxed chat around design topics then this podcast makes a great option.
7. Build and Launch
As the name implies, this podcast is about making things and getting them launched. It focusses on a community of people involved in building and launching products. This show is hosted by Justin Jackson and features, industry insights, real statistics, learnings, the wins, the misses, in short shares the secret sauce for a successful launch.
Each episode takes listeners on an adventure of launching a new project. And projects are quite diverse from releasing a software product to publishing a book or launching a side-project, it covers all.  The show shares valuable piece of advice for soon-to -be entrepreneurs, solopreneurs, and future startup CEOs.
* If you are thinking of building and launching your own thing then you just cannot ignore this podcast.
8. Iterate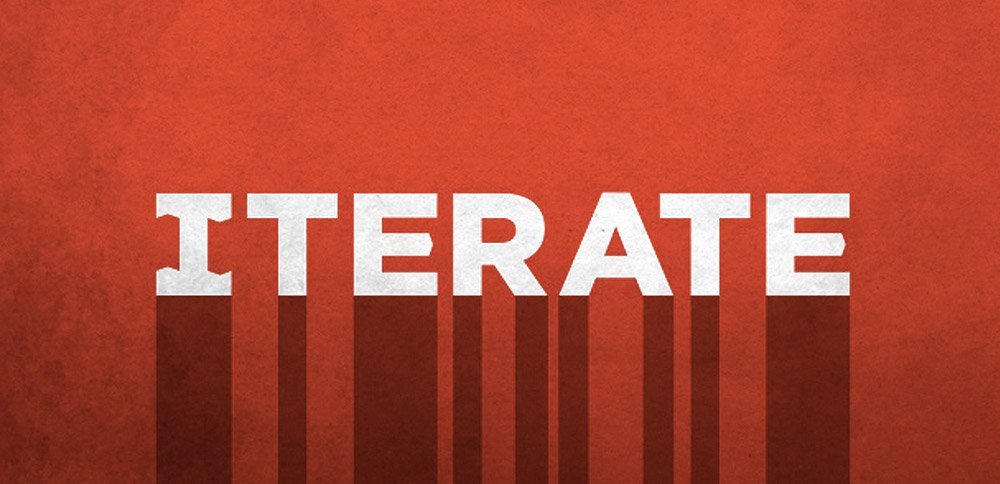 Aimed at designers of mobile and app design for all the popular platforms including iOS, Android, and Mac. This podcast mainly features some actionable tricks, tips, and tools that can streamline your design workflow.
Hosted by Seth Clifford, Marc Edwards, and Rene Ritchie, this creative podcast brings together the best designers and app producers in the industry to share insights on complete design and development process from conception to implementation. It also talks about the user interface, user experience, design news and interviews with some of the great designers in the business.
* If you want to gain some inspiration for your mobile or app design then iterate will surely not disappoint you.
9. The Accidental Creative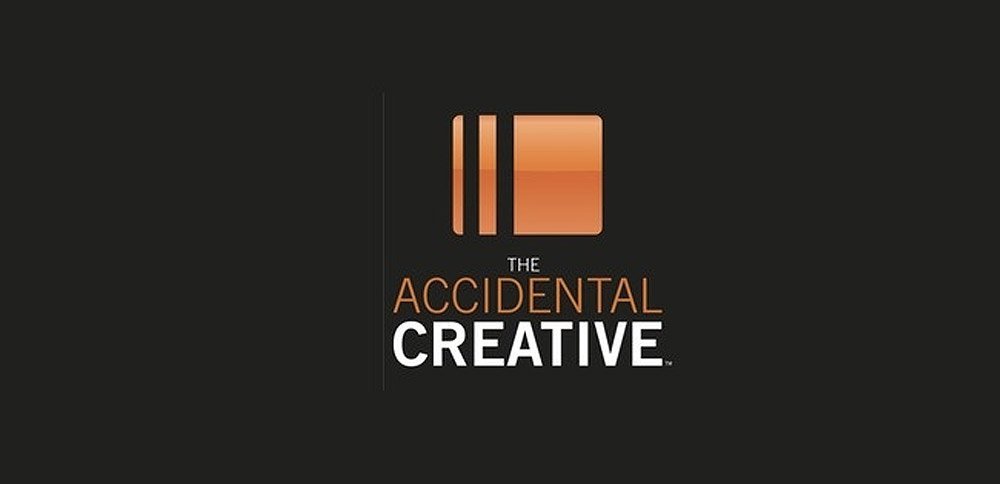 Hosted by multi-talented Todd Henry, an expert, a speaker, and a consultant on design, architechure & other applications of creative work in business. 'The Accidental Creative' show focusses on subject matter ranging from graphic design, design tips, productivity tips to explaining your work and job to non-designers.
The coolest thing about this graphic design podcast is that it seems to have come by accident and thus completely justifies the name.
* Listen to this podcast if you are looking for some great design advice from a creative consultant without actually paying for it.
10. Resourceful Designer
If you are interested in the business side of the design then this podcast is worth listening to. This show is hosted by Mark Des Cotes and is aimed at helping web designers and home based graphic designers streamline their design process and business.
The show shares plenty of advice, expert tips, tools and useful resources to keep your business on the right track. Each episode of 'Resourceful Designer' revolves around a specific theme such as how to perform under pressure, dealing with deadlines, how to efficiently save money, and most importantly what to do when you mess up a project.
* Not to miss the podcast also maintains an in-depth blog and offers a useful list of design resources.
Final Say-So, it's time get your headphones ready and listen to these amazing graphic design podcasts and get inspired. Goodluck!
---
Author Bio:
Campbell Jof is a Creative Head for Designhill, as well as a blogger and designer. He writes on topics concerning design, eCommerce, start-ups, digital marketing, and interactive content. His creative work has earned him several laurels over the years.