Its tough to find a solid font these days, just when you stumble across the perfect one, with every combination of glyphs possible, you find out its priced heavily. Now, I have no problem with designers pricing their fonts accordingly, but some of the best things in life are free, isn't that right? This article will outline some of the best free fonts available today, from some of the best Type Foundries on the web. This is an article you surely cannot miss, and something you may need to think about bookmarking for future use! Without further delay lets get fucking started!
Nexa Rust FREE
Nexa Rust is a great Slab Serif Font that is great for headline pieces. It has a solid grunge feel to it which gives it a sense of texture, and comes in a few different styles. It can be located over at Fontsquirrel. Being on Fontsquirrel also means its 100% available for commercial use, amazing right? 🙂
Lavandaria
Designed by James T Edmondson, this is a delicately balanced font which incorporates opentype features aswell as coming in three different weights. This amazing free font can be picked up here
Ranger Regular
A fantastic font by Evan Huwa, this font is distinctly vintage in its appearance and quite frankly we love it! Grab it here
---
Envato Elements Fonts
Envato Elements is a Premium Design Assets Subscription service, supplying thousands of Premium Fonts from Top Designers.
Envato Elements provide a significant array of different Fonts including Script Fonts, Handwritten, Sans Serif and Serif Fonts, Display Fonts and even SVG and Color Fonts. For these reasons alone, go ahead and check them out!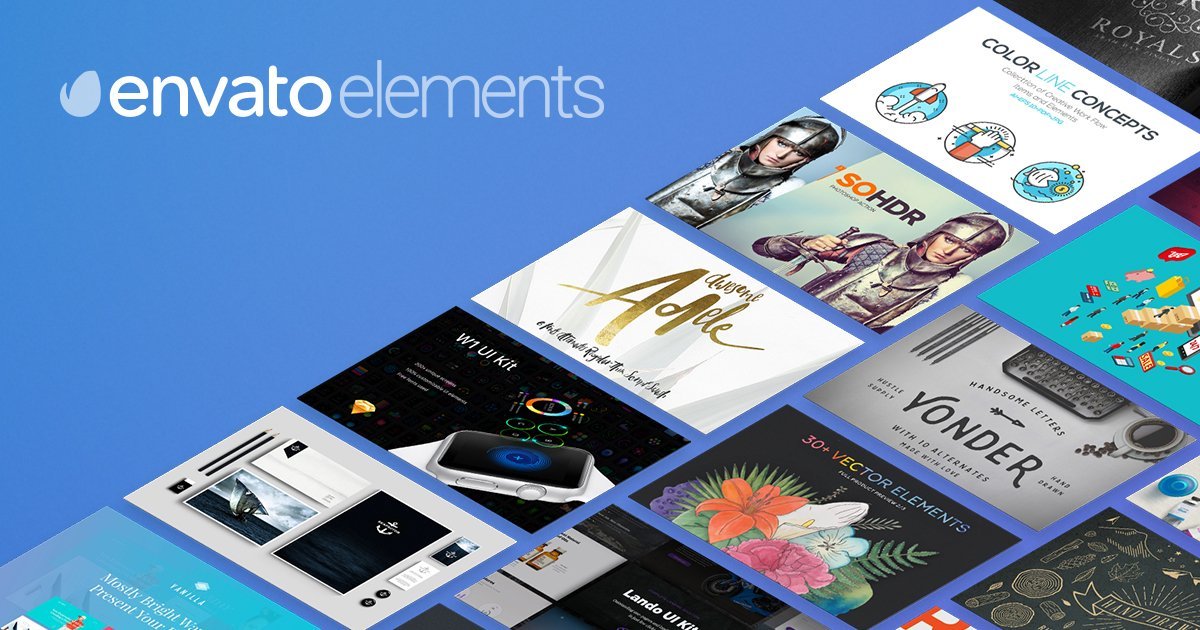 ---
Wisdom Script
Wisdom Script is a fantastic free script font that really delivers on quality. Kerning is superior and the letters flow so nicely, its a crime not to have this in your collection, god dammit! Grab it here
Cubano
Cubano was created by Chandler Van De Water, and has some amazing rounded corners to its Glyphs. This would be a perfect choice of font for a heading or title piece. Lucky for you guys its actually a free font! So go grab it over at Losttype here
Chunkfive
Chunkfive has been around for a while now, but still remains one of the cleanest & best slab serif fonts you can get for free. There are many slab serif fonts out there with poor kerning, so what makes this free font so special then? Well, the Kerning is good for a start, the lines are clean and well, it just looks dam good! Check it out over at Fontsquirrel here
Abraham Lincoln
We've covered a lot of free fonts in this article so far, but no Serif fonts in particular, well this is personally one of my all time favourites, and is so classy it hurts my eyes! Abraham Lincoln is probably one of the best serif fonts you can grab for free, so go check it out here
Sullivan
Fantastic free font with sharp contours and edges, Sullivan by Jason Mark Jones is a perfect addition to your font collection! Grab it over at Losttype
Geared
Geared is a font by Ben Dalrymple which is perfect for Hipster Artwork, Vintage Logos and much much more! Grab it here now!
Cylburn
So here we have it, Number 10, Cylburn! And we couldnt have finished on a more classy font if we tried, smooth lines make this font a perfect headline piece for sure. Find out more here
Thats a wrap folks!
So there we have it, 10 of the best free fonts for Designers, stay tuned for more articles on Typography and Hand Lettering!