Our Top Work from Home Graphic Design Jobs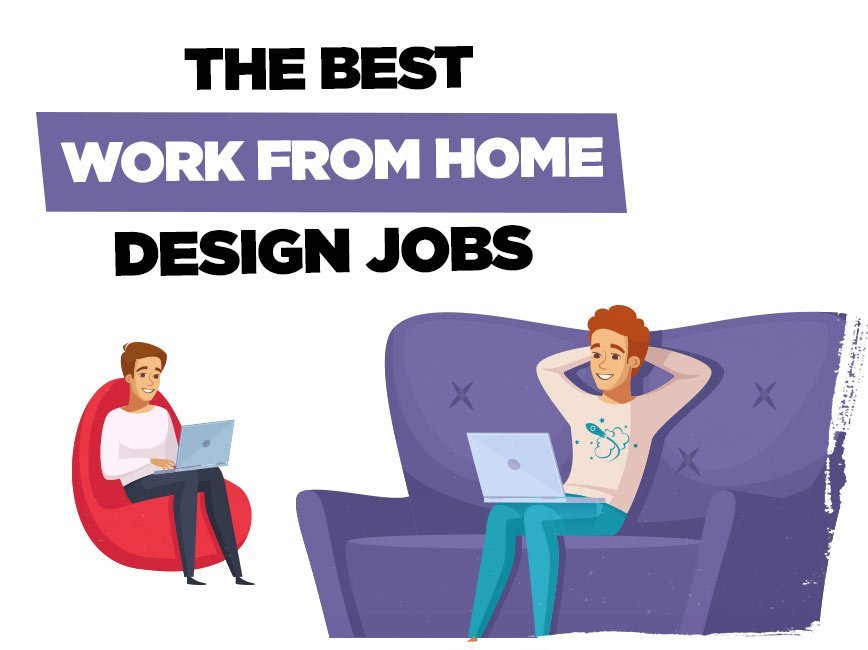 The popularity of graphic design has been growing steadily in recent years, with more enthusiasts enrolling for training courses to sharpen their design skills.
Seemingly, people have come to acknowledge just how lucrative the graphic design industry can be. However, with so many players joining the market, the competition has become stiff and if you're hoping to get hired to do design work, you may have to wait longer than you intended.
But that shouldn't be the end of your story! There are countless ways you can use your graphic design skills to make money other than being employed in your typical 9-5. Once you're there, check out our article on how good a Wework Hotdesk is.
Remember that where there's high competition, there is a high demand; and as long as you have the skills and you're confident in them, you can always find a way to get a piece of the pie.
The best part is that you can do all this from the comfort of your home.
So, without further delay, let's check out the best work from home graphic design jobs.
Freelance to Crowdsourcing Sites
For graphic designers, creativity is something that comes naturally….(at least for the most part)
All you have to do is extend that creativity into generating passive income and freelancing is definitely among the top five ways to do so. You can pick up freelancing as a way to settle your bills or do it as a new passion.
Whether you are good at designing logos, creating reusable art, or stock templates, this could be your one-way ticket to partial financial independence. The need to make money on the internet through freelance work has gained traction in the graphic design community. The past few years have proven that it is the ideal choice for professional designers to earn online.
99Designs
99 Designs is your typical graphic design crowdsourcing type of website, being made famous by the likes of Tim Ferris amongst others. You see a content, submit your design, and of course if you win then you get the money, and if you can negotiate terms with that client afterwards, you could have yourself a regular client with recurring work! Bingo!
The best part is that creating a profile on these crowdsourcing sites is not that challenging. You can participate in a range of design contests that are organised by the platforms to win a higher revenue percentage from your works.
Some of the contests you can take part in may feature designing logos, business cards, creating a brochure design or social media page design, just to mention a few. The crowdsourcing platforms where you can create a profile and be a part of such contests include sites like Fiverr, 99Designs, Designhill, etc.
A single logo design on these platforms could fetch as much as $500, depending on the client's budget. If your work is exceptional, a client may choose to channel all their design work specifically to you!
Fiverr

You've probably heard the analogy, "Those who can't do…teach." Fortunately, that does not apply to graphic design. In this industry, those who teach do so because they possess a special skill that they want to share with so many people who don't.
Skillshare is a wonderful community marketplace for online classes where you can offer your two cents on graphic design. There are various classes that designers have come up with, including "Basics of Photoshop" and "Learn Graphic Design" that have proven to be popular among design fans.
Here, you'll be paid according to the number of students that enroll to take your online class. However, take note that you're not allowed to trade your services, or any other products you may have to your students.
Give Consulting a Try
Consultants, across all manner of fields, are usually considered to be very valuable individuals. This is because they are thought to have reached the peak of their disciplines, if not heading there. So, why not try graphic design consulting if your knowledge and skill allow?
All you have to do is find people in this field that lack the skills you have and sell to them your consultation services.
Graphic design is a broad field with so many techniques that people are always looking to learn.
There are many people with a background in advertising, writing, freelancing, etc. who have managed to turn their design know-how into fully-fledged consultations businesses that are making good money. You too can do this!
Create a Blog

Blogging is one of the most well-known work from home graphic design jobs..
Do you like writing and sharing ideas through articles? If you do, blogging could be an excellent option for you to start making money. All you need to do is set up your site and optimise it appropriately before you start posting various content on graphic design.
A blog offers you one of the best ways to capture people's attention. Given that you're a creative professional, it shouldn't eat a lot into your time. All you have to do is focus on how to generate traffic to your site and building relationships before leveraging later on in many ways.
For instance, if you create an informative blog and post interesting pictures along with the content, you'll start attracting more web users and other websites.
Soon, your site visitors will turn into subscribers and you may even land paid sponsorship from brands. You need not worry if you don't have any blogging experience.
Some online guides will help you create one with relative ease. You can as well pair your blog with a podcast to not only reduce the monotony of writing but also reach a wider audience. If your design content proves to be catchy enough for readers, it will only be a matter of time before you start earning big from subscriptions, advertising, and affiliate programs.
Design WordPress Themes
Customised WordPress themes are on high demand, especially among bloggers and entrepreneurs.
Elegant Themes
Elegant Themes have been around for a while now, and they're known for their extremely popular Divi WordPress Theme, which is one of the bestsellers on Themeforest.
Even if you don't sell on Themeforest, you could still use a theme by Elegant Themes to set up your own website, then you have the quality you need to make online sales or promote your business. It's almost like a business in a box!
Themeforest
Themeforest is incredibly popular with designers and developers, and people on this platform have made literally millions from their products. One wordpress theme done correctly and updated often could bring in a decent income.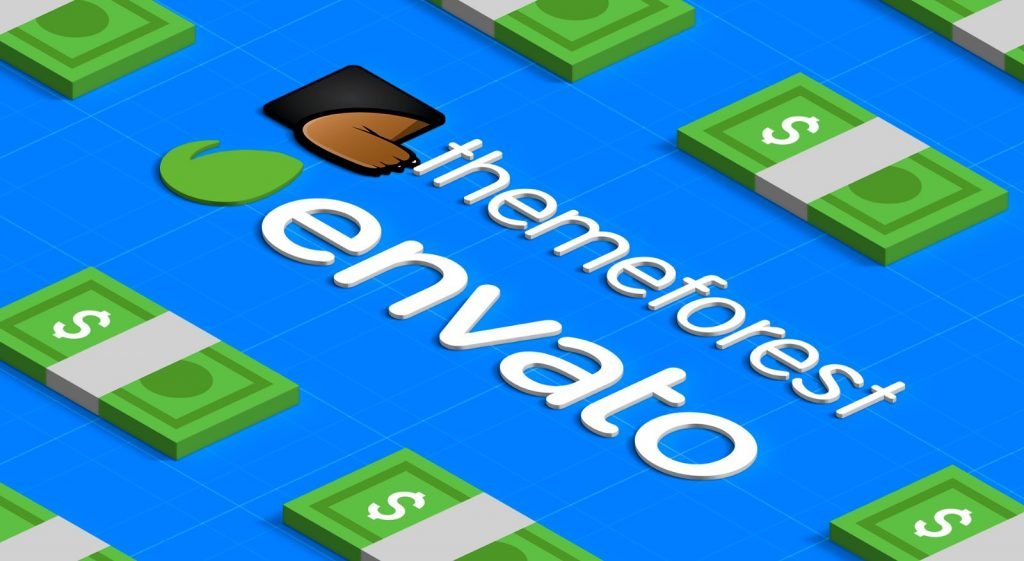 Some designers have been known to make as much as six figures from simply selling the WordPress themes they designed. The opportunities are limitless and if you have the skill, you can also put your hand into the cookie jar.
You can start by creating an underlying theme then make it more appealing by using elements. Tools such as Elementor Pro 2.0 will help you to customise it and you can finally register on online marketplaces like ThemeForest to start earning some passive income. The key to success is a versatile portfolio that displays your WordPress themes.
Sell Custom Fonts
Do you like typography? Are you sure you can create interesting and appealing typefaces?
Then you're sitting on a highly sought-after skill! You stand to make a lot from simply selling custom fonts that you have developed. There are various sites you can sell them on, including MyFonts and Creativemarket. Typographical skills are one of the most important sources of passive income. If you have a way with fonts, you can easily make bank from such a skill. Generally, fonts have become an essential part of any website.
This is especially true in recent times whereby designers, as well as programs, pay keen attention to things like readability and usability of a website.
According to research from Monotype, the interest in custom typefaces that have been originally created is rapidly and steadily growing. Fonts are also starting to acquire a serious part in branding and helps to get brands to stand out.
If you're a freelance graphic designer with typographic skills, there's never been a better time to hop onto the bandwagon and start offering your creative fonts for sale.
Selling your Fonts online is definitely one of the best work from home graphic design jobs, especially if you're a typographer.
Create Social Media Icon and Image Packs
There are very few people that are not on social media these days. If you're one of them, then you practically don't exist to most social media users. Something that people are beginning to realise is that eye-catching visuals on their social media pages are the key to attracting and retaining followers.
Although Facebook still retains the lion's share of social media platform popularity, Instagram has steadily risen to become a close rival. It is where visual appeal matters the most in all social media platforms, so you know where to focus your attention when creating these packs. Using various graphic design tools, you can create icon packs and make some serious passive income.
Apart from the images for the feed, another product that is all the rage right now is Instagram story highlight icons. This is something that might barely be noticeable to many but still crucial in making for a polished and professional image when people come to your profile.
Although brands do recognise the need for Instagram story highlight icons, you should note that the offer is still rather limited, so jump on the gravy train right now and make hay when the sun shines!
Creating Social Media Icons is in our opinion one of the most underrated work from home graphic design jobs.
Stickers and Emojis

There are at least 60 million emojis and stickers that are posted on Facebook Messenger daily whereas half of all posts on Instagram include emojis. You can imagine the level of obsession with emojis when it comes to digital communication.
Usually, when people love something, brands make the most of it and start using it. For example, not long after Twitter launched branded emojis back in 2015, companies were already starting to add their customized emojis and logos.
Currently, the are more than 250 companies with customized creations of emojis, including Taco Bell and Coca-Cola. This should tell you that emojis have become part and parcel of everyday communication and the love for smiley-faces and winks continues to grow. If you can come up with witty emojis that various brands can use in their marketing, this is a great opportunity for you to cash in on.
Check out this article on Quora: Can someone make money from making a new emoji?
Design Printable Wall Art

According to analysts, the world's home décor market grows steadily by 20% almost every year. Redbubble, the drop-shipping platform that specialises in custom-printed products, revealed that posters remain their second best-selling product of all time.
There are thousands of wall art designs sold annually.
So long as people and companies keep on moving to and renovating new spaces, home and office decoration accessories like canvasses, posters, wallpapers, and stickers will continue having high demand.
The best part of all this is that to sell the wall art, you don't need to print or ship physical products.
All you have to do is come up with the design and post it on online marketplaces; leave the printing part to the client!
Design & Sell GIF's
Just like emojis, GIFs have taken over social media, with more people posting memes in almost every updated status. Although these animated images have been around for more than two decades, it is the last few years that their use has truly taken off. From expressing emotions to telling stories, GIFs are used by the minute by everyone everywhere in digital communication.
The first time Instagram stories introduced GIFs, many top brands that sell on Instagram latched onto the opportunity to bring brand awareness and suddenly companies started posting custom made GIFs for everyone to use. With more companies looking for their original GIFs, the trend is in full swing and that's where the opportunity lies for you to make a buck. If you think you can create exciting and moving graphics, this would be the ideal time to put your skills to use and start getting money!
Generate 3D designs
3D designs provide opportunities that would otherwise have been unreachable in the online environment. They allow for a face-to-face effect and with this, experts suggest that realistic-looking 3D images and animations are something that people will keep on using for a couple of years to come.
It won't just be a reserve for game designs, big-budget campaigns and Hollywood movies. Their application is going to expand in the coming years to areas such as pre-made 3D models, as startups may begin using the trend, albeit on a budget.
Rather than creating the 3D models from scratch, agencies will be on the lookout for already designed 3D models than can be customised, which will save a lot of money. So, this is another niche area that you can begin to exploit if you've previously created such projects for fun.
Write an eBook
If you're the kind of person who's enticed by words, and have knowledge that you can share with budding graphic design enthusiasts, then eBook writing is another way to go. Remember that nobody will express your ideas better than you, and as a designer, you should familiarise yourself with the art of writing as well.
Publishing an ebook is another great way to establish a passive income stream, and the best thing is that you don't need to write a whole scripture for it to sell.
You can generate a simple ebook with top-quality articles that not only interest readers but also incite actions. If you've ever tried blogging before, writing an ebook is definitely within your grasp!
Writing an Ebook is one of the more scalable work from home graphic design jobs, as it allows you to sell your digital advice on multiple platforms, with no need for physical storage.
Start Print on Demand
If you have a background in calligraphy, illustrating, comic drawing, etc. you can also set up a print on demand venture on online platforms such as Zazzle, Redbubble and Teespring. You simply have to open an account, which will take you less than a few minutes, and start uploading your remarkable artwork on various merchandise like mugs, posters, t-shirts, phone casings, lunch boxes, and others.
Every time a customer buys your creation, you get a commission and that's all. Not need to trouble yourself with shipping the items, your work is simply to do what comes naturally to you, designing!
Nevertheless, you should know that this part of the business requires you to promote your work. If you're not proactive in sharing and pushing your designs, no one will see or buy them. Remember that competition is cut-throat in these streets so you want to position yourself strategically from the very beginning.
You can start by building and growing your audience on sites like Dribbble, Behance, as well as social media networks. Before you know it, you'll have a sea of online customers waiting for your latest creation to buy!
Sell your Photos Online

If you're an aspiring photographer with a stack of photos lying unused somewhere in the house, you can start earning handsomely from them. Numerous stock photo websites will let you sell high-quality images or videos and get paid for it. Microstock sites such as Shutterstock, iStockphoto, Adobe Stock, Dreamstime, and Alamy provide you with a ready market that is waiting to buy the best photos you can capture. The benefit here is that it can be photos of practically anything, as long as it is of a high-quality that other people and businesses can use. These photos may revolve around subjects such as pets, travel, lifestyle, landscapes, horizons, etc.
Check out one of our recent blog posts: What are the Best Sites to Sell Photos?
Create Comics and Graphic Novels

Comic drawing is another billion-dollar industry that allows you to have a seat at the table. There are thousands of comic books and graphic novels that get released every month, proving that people who are still excited by this form of art and are willing to pay good money for it.,/p>
By selling digital comics online, you position yourself to earn a piece of the market share.
Another benefit that online comic drawing has is that it saves you the hassle of finding a publisher and the need to convince clients to pay for shipping costs is eliminated.
Design Coloring Books

Writing an ebook is one way of selling your knowledge or skill as a graphic designer. However, there's another interesting way you can do this and that is to design colouring books. In 2015, there were more than 12 million copies sold in the adult colouring book scene, with some designers making as much as six figures in that year.
Remember we're only talking about the adults; we haven't even included the kids! It is no secrets that kids, just as adults, enjoy colouring; but rather than buy from old school publishers, people nowadays prefer to get them from small-scale self-publishers.
It has been estimated that almost 60% of hobby books today are bought from indie self-publishers. In a nutshell, the colouring book industry has been taken over by the small sellers, which gives you a prime opportunity to get in on the fun. These markets have relatively few to no barriers to entry, so you can start designing printable colouring books and watch the money come your way.
Web Icons and Custom Illustrations
Considering that there are almost two hundred million active websites online and that the number keeps growing by the minute, it is safe to say that businesses today are doing everything they can to stand out from the crowd.
An interesting way that multinationals can display their personality is through custom illustrations and unique web icons that help to tell their story.
Custom illustration happens to be among the top web design trends today, so we can assume that the demand for custom web illustration continues to grow with each day that passes. This means selling illustration and icon packs online is a viable option for graphic designers to start earning from their digital art and establish the perfect side hustle.
Design Decals For iPhone Or MacBook
This is yet another easy way you can make a quick buck online if you have the required skill. You can start designing decals for MacBooks and iPhones, which are arguably the most valued products for tech-savvy consumers of this era. For many people, these are a prized accessory that needs to be customised with cool visual art.
So, if you can design decals, it is a great chance to start cutting a cheque.
Now listen up….I'm not promising that you'll be making hundreds of thousands in the first month, but if you are good at it, you can make it a decent side hustle.
As long as you manage to position yourself as a successful graphic designer, the site will assist you to earn thousands in a month. A nice platform that you can use for this is Etsy!
Conclusion
Now that you've discovered the many opportunities waiting for you in the graphic design industry, it's time to get up and get on the gravy train! But what I've discussed is just a tip of the iceberg, there are more work from home graphic design jobs out there; you just have to let your creative juices flow!