The Best Drawing Tablet
The introduction of a graphics tablet came as a reprieve to artists who want a bit more flexibility with programs like Adobe Photoshop and illustrator.
If you are an experienced digital artist, you know that having the right choice of a graphics tablet is crucial to producing effective works of art. However, shopping for the best graphics tablet can prove to be a daunting task.
There are numerous brands available in the market today, sold in all manner of prices. Not to mention that each one comes with its own unique features and specifications, which can all be confusing for a novice artist who's still learning their way around this tool of the trade.
Hopefully this article will provide you with some valuable insight into what you need to know about finding the best graphics tablet.
What is a graphics tablet?
A graphics tablet is digital input device that allows you to sketch, draw, paint, airbrush, make colour illustrations, and sculpt in 3-dimension software directly from a tablet to a computer without the use of a mouse.
It basically works like a touchpad used alongside a digital pen. A digital tablet allows you to accomplish actions that wouldn't be possible with the barrier of a mouse.
Even though you might be able to perform some graphics tablet functions with a mouse, it will take too much time and the final result may not be as effective.
Choosing the right Graphics Tablet for your Digital Art
There are several pertinent issues that you should consider if you hope to end up with the ideal investment of this crucial device. The following factors should be considered before selecting a graphics tablet:
1. Size
When purchasing a drawing tablet, size is one thing you'll want to look at.; and not only the size of the tablet, but also the actual drawing surface.
The bigger the drawing surface, the more space you'll have to draw your art. Bigger tablets also tend to come with more shortcut keys and higher input qualities, resulting in more efficient results.
2. Intended use
Making a purchase of a sophisticated electronic device such as a graphics tablet is a huge financial investment that requires you to establish the exact utility you expect to get from it beforehand.
Are you simply buying it for your drawing hobby or buying it for your college art project? You could also be an established digital artist looking for the best device in the market for purposes of your work. Making all the above considerations will ensure that you get your money's worth.
3. Compatibility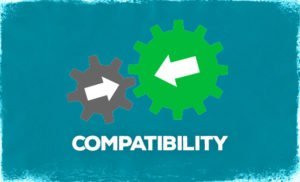 Aside from suiting your intended needs, you also want to ensure that the tablet you are buying is compatible with the operating system you are using back home. Whether you are planning to use the device with a laptop, desktop, or smartphone, it is imperative that the tablet you are acquiring is compatible with your OS.
Generally, the leading graphics tablets use Windows, Linux, and Mac systems, but it doesn't hurt to double check the specifications and verify that the model you are getting is truly compatible with your operating system. The same is also true for your animation software; all these OS' have to be compatible.
4. Screen Resolution
Tablet resolution alludes to the number of lines the tablet displays per inch and how much can be detected from the digital pen. It is basically a measure of printing resolution which uses halftone screens.
Halftone consists of dots that are similar to dots per inch in digital printing. Higher lines/dots per inch ensure that you can add more details to your art.
Usually, bigger drawing tablets have greater resolution compared to smaller ones.
5. Pressure sensitivity
Digital tablets capture the movement of your stylus and the pressure information as you draw. The majority of these have a pressure sensitivity feature to track the amount of pressure you apply on the tablet as you draw.
This means that higher pressure applied will produce a thicker line and vice versa.
Good graphics tablets usually have a 2048 pressure level and can capture far more information than tablets with 1024 pressure levels. In simple terms, the best graphics tablets have higher pressure sensitivity to capture a wide variety of line thickness.
6. Tilt Sensitivity
The most sophisticated digital tablets come with tilt sensitivity or tilt recognition feature. This may be compared to using an airbrush. Tilting the stylus allows you to get either a thicker or thinner line depending on the paint spray angle.
Tilt recognition is mostly useful in Corel Painter, as well as with airbrush tools applied for digital painting.
7. Controls
Many digital tablets feature functional keys that can be programmed to suit your preferences. Some brands may have these keys on the drawing surface whereas others can have these programmed on the digital pen.
Functional keys that have been programmed on the pen will prove to be a convenient time saver and enable you to access your favourite settings and shortcuts without having to navigate on the tablet.
8. Non-display or display tablets
A critical decision you'll have to make when purchasing a tablet is if you'll get a table containing built-in display or a tablet without. A display tablet would be more convenient for a novice digital artist because it eliminates the need to look up and down on the computer screen and tablet. You can comfortably draw as is the case with a pen and paper. Generally, these types are costlier.
On the other hand, non-display tablets usually connect to a computer screen via a USB cable. The lines are produced on the computer screen as you draw on the tablet. These tablets are usually cheaper but may not be ideal for traveling with since you must always have a laptop or computer screen to use. They are also more compact than the display tablets.
9. Responsiveness
Responsiveness basically refers to the time taken for the lines you're drawing on the tablet to appear on the screen. In most cases, it usually almost instantaneous but it also depends on your tablets drivers, as well as the specifications on your computer, i.e. CPU, RAM, GPU.
It is crucial to verify which software the tablet you are about to buy is using before making the final decision. Also, remember to read through the customer reviews to ensure that you don't experience problems with lag.
10. Stylus
A stylus is a digital pen that you use to draw on your tablet. Some designs are more comfortable and feature special rubber grips so that you have an easier time handling them when you are drawing.
The aim is to ensure that the artist has a natural feel of the pen as they draw. Styluses are usually categorized into:
Battery powered – these are normally thicker to hold the battery, and may feel too large to hold for people with tiny hands. Using this type of pen also requires that you have an extra set of batteries in case you run out of power.
Battery-less – These digital pens derive power from the tablet via EMR technology. Electromagnetic resonance is a process whereby low energy is channeled into the stylus's resonant circuit through the magnetic field of the graphics tablet's surface.
Rechargeable – These pens need to be recharged just like a laptop or phone. Once it runs out of power, you have to find a power source where it can be recharged.
What are the top drawing tablets in the market?

There are numerous brands selling graphics tablets in the market, with each having unique features for their products.
If you are looking for the best graphics tablet out there, the following brand has been around for a while and is the most preferred by tons of graphic designers, game designers and matte painters:
Wacom

It has for long been deemed by many as the go-to device and the best graphics tablet you can find. Whereas most of their products contain comprehensive features designed for experienced digital artists, beginners can also work with their simpler Intuos product-line. These tablets produce superior drawings and have a high resolution, as well as stunning colours.
The styluses are EMR powered and their controls are powerful, with advanced features like built-in Bluetooth, customisable keys, and a multi-touch function that allows you to zoom or scroll with your digits. Just like on a smartphone! The pressure sensitivity levels go as high as 8192.
Given all these superior features, it comes as no surprise that Wacom tablets are the most costly in the market. It may not be a suitable option for a beginner, but it's definitely what you should be going for if you want to acquire a high-quality device that will serve you diligently for years.
Huion
An underrated brand, but a top seller on Amazon. Huion have exploded onto the market the last few years with their H610 Pro Graphic Drawing Tablet, coming with a 5080LPI resolution and 8192 pen pressure, it manages to hang with some of the Wacom's in terms of specs.
Conclusion
Choosing the right digital tablet will ultimately boil down to what your personal preferences are.
If you are just looking to pick up digital art as a hobby, then quality may not be something you pay too much attention to. However, if you are a serious digital artist looking for a tablet that will produce high-quality drawings and have the resources to fund that mission, then it is important that you acquire the best graphics tablet in the market. The above guide will help you do just that!
FAQ
Should I get a Graphics Tablet or Standalone Drawing Tablet?
This is an interesting question, because depending on your needs, you may not need a standalone drawing tablet that essentially has a computer built into it.
If you only really use your tablet for one-off graphics here and there, then it may just be worth getting yourself a regular wacom non-display tablet, or especially if you're a beginner learning how to use a tablet, then purchasing a standalone tablet does not make much sense.