The Best Free Handwriting Fonts!
When you want to add a magical touch to any graphic or web design project you are working on, there is nothing better than using a sleek handwriting font for the main hero image or typographic inspired graphic.
Handwritten typefaces are whimsical and have an authentic feel that represents actual handwriting. They can make your design more artistic and even express your personality through your work.
Let us consider some of the best free handwriting fonts you can download on the web.:
Claire Hand
Claire Hand font was designed by Team Scope, a design agency with a home in Australia. The creators describe this design of typeface on Behance as a bold, fun, and friendly font with a handwriting style that portrays their dedication to creative dynamism.
The group designed each letter in a way that it features two distinct weights to make them even more unique. According to the creators, the best thoughts are usually written down fast on a piece of napkin, and this font is inspired by this.
Tomato Soup
Tomato soup is a unique font with an original feel. If you've ever felt like recreating the jumbled up handwriting that you see on a doctor's prescription note, this font will do that for you. Tomato soup is best used when there is relatively less text to type because long chunks or paragraphs of text may end up posing a challenge to read.
Nevertheless, it would be the perfect choice for invitations, logos, background text, and any other projects that you want to reenact real handwriting. It's one of the most elegant free handwriting fonts on our list today.
Amatic SC
This is a handwritten web font that only features small-caps and greatly suits titles, short headings, and other smaller groups of text. Amatic SC has grown in popularity, thanks to its naïve aesthetic feel, which has a personality of its own.
The font was initially designed by Vernon Adams and later on refined by Thomas Jockin and Ben Nathan. Amatic SC has been featured in at least 760,000 websites.
Nickainley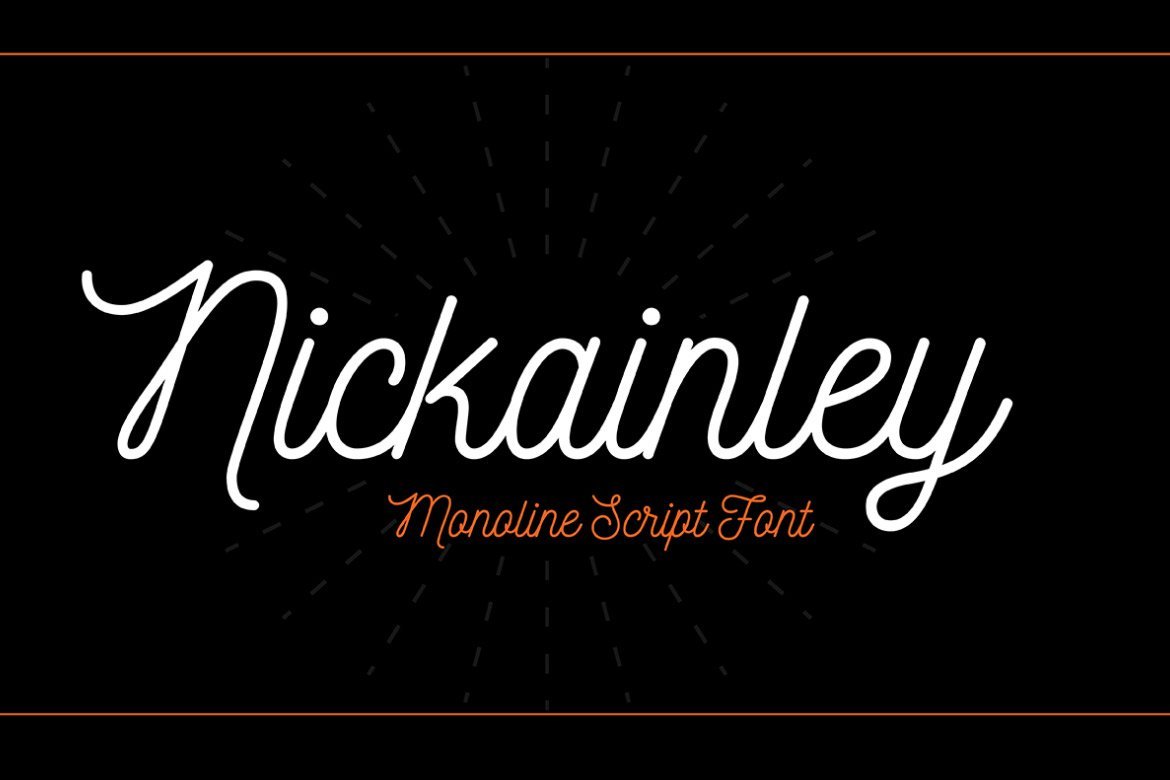 Nickainley is a cool, free handwritten font that promises to impress you. It is a monoline script that features a classic and vintage design, which covers both uppercase and lowercase characters.
It also includes punctuation marks and numeric to offer you a wide scope of use that you can experiment with. Nickainley will be a great option when designing t-shirts, logos, signage, letterheads, titles, etc. The design originates from an Indonesian agency know as Seniors Studio.
Yellowtail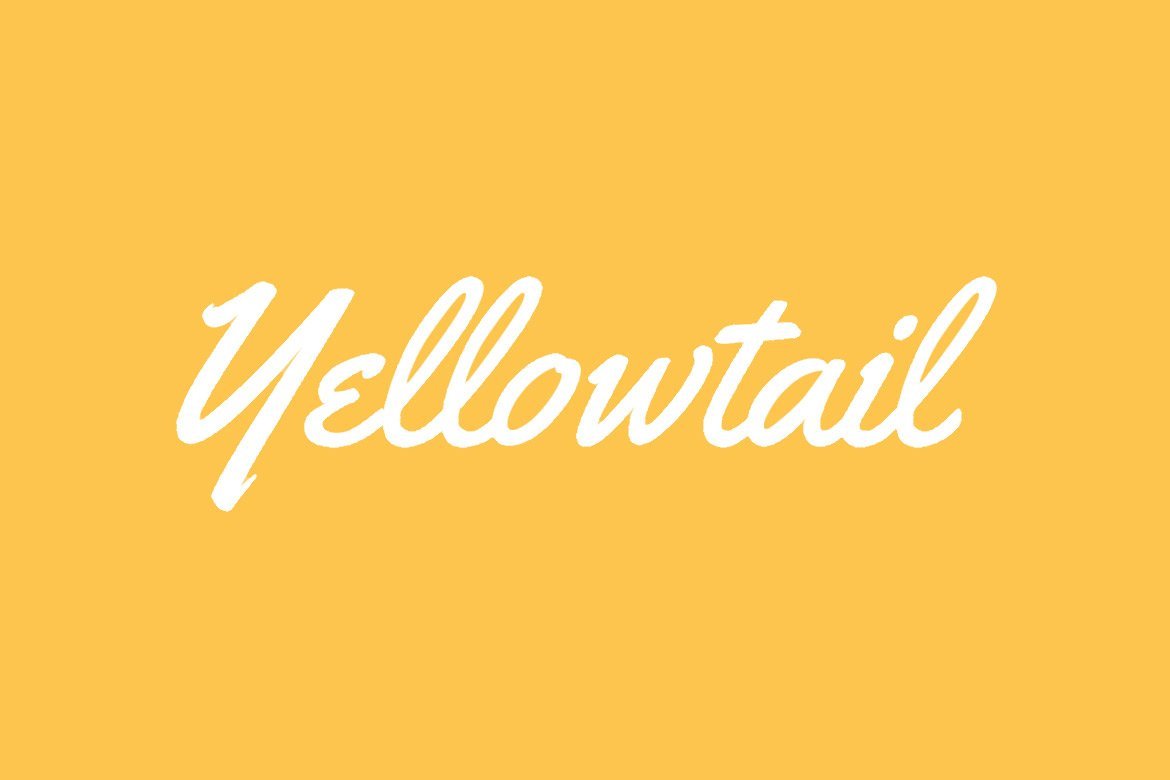 This old-school, flat and brush typeface will evoke memories of the classic fonts from the 1930s such as Kaufman and Gothic. Created by Astigmatic, a typography institute, Yellowtail mixes connecting with non-connecting letterforms to give it an exclusive look, as well as enhanced readability.
Habel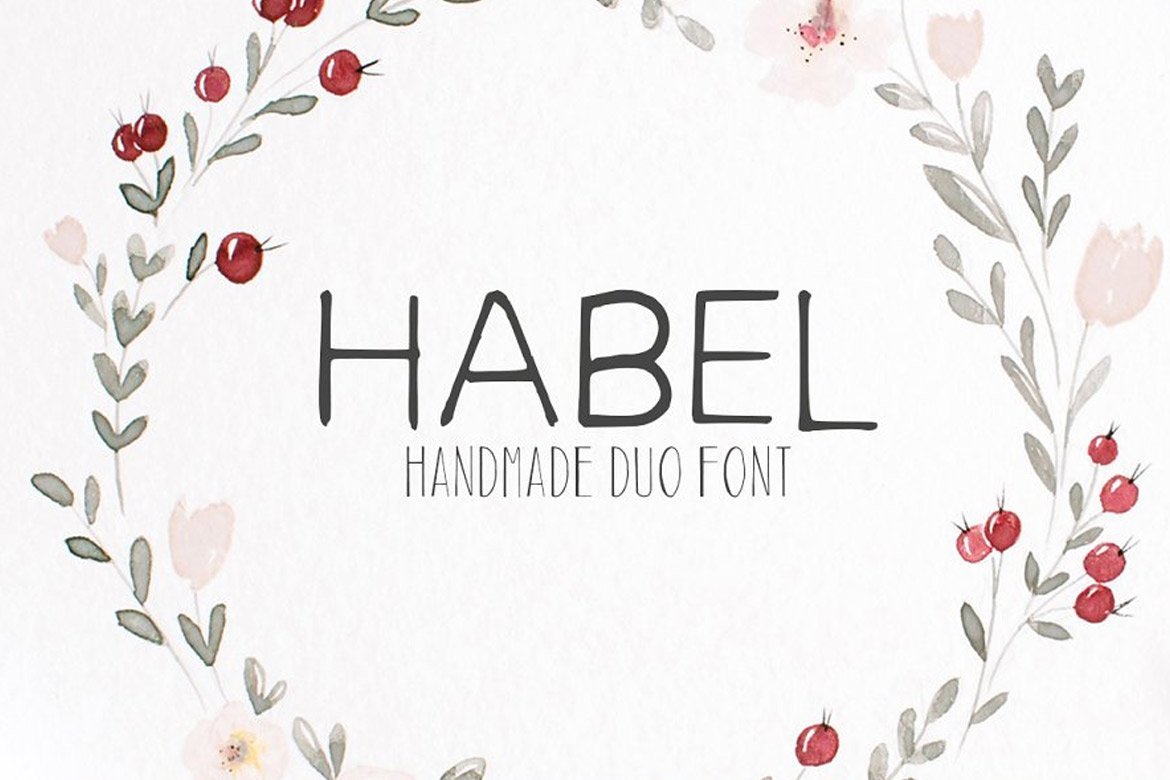 Habel is a handwritten display font whereby every single character has been specially and carefully crafted to ensure that your text has got all the aesthetics it requires. Habel is a versatile type of font that will be suitable for various projects including, posters, wedding invitations, blog headers, quotes, logos, branding, stationery, letterheads, apparel, fashion, just to name a few.
The font is available in bother upper and lower cases, while also featuring numbers, a few symbols, and special characters. It was created with an imperfect flow to give your work a natural and unique appearance.
Nikola Tesla
Nikola Tesla is an amazing font with a rich historical background. It is inspired by the great inventor and scientist going by the same name. The font was borrowed from actual notes and documents that Tesla left behind and features long and slanted letters that are still very readable. The traditional look of the font means you can use it as a signature for your design project and maybe even pay homage to the late great inventor. Its definitely one of our favourite free handwriting fonts on this list.
---
Envato Elements Fonts
Envato Elements is a Premium Design Assets Subscription service, supplying thousands of Premium Fonts from Top Designers. Envato Elements provide a significant array of different Fonts including Script Fonts, Handwritten, Sans Serif and Serif Fonts, Display Fonts and even SVG and Color Fonts. For these reasons alone, go ahead and check them out!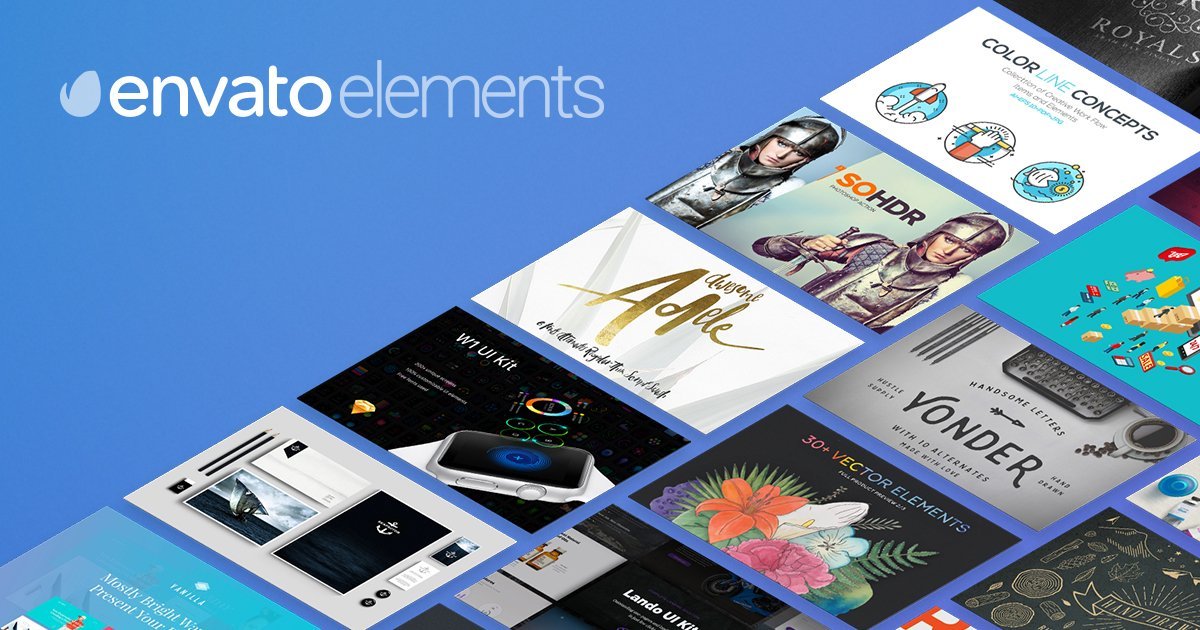 ---
Soulmaker
Soulmaker font features a playful handwritten format that includes uppercases and lowercases. It also supports numbers, symbols, and some special characters. This font comes with a rugged flow of text that functions to give your work a more natural and unique look.
It can make a great font option for projects such as blog headers, quotes, wedding invitations, posters, as well as your site.
Indian Calligraphy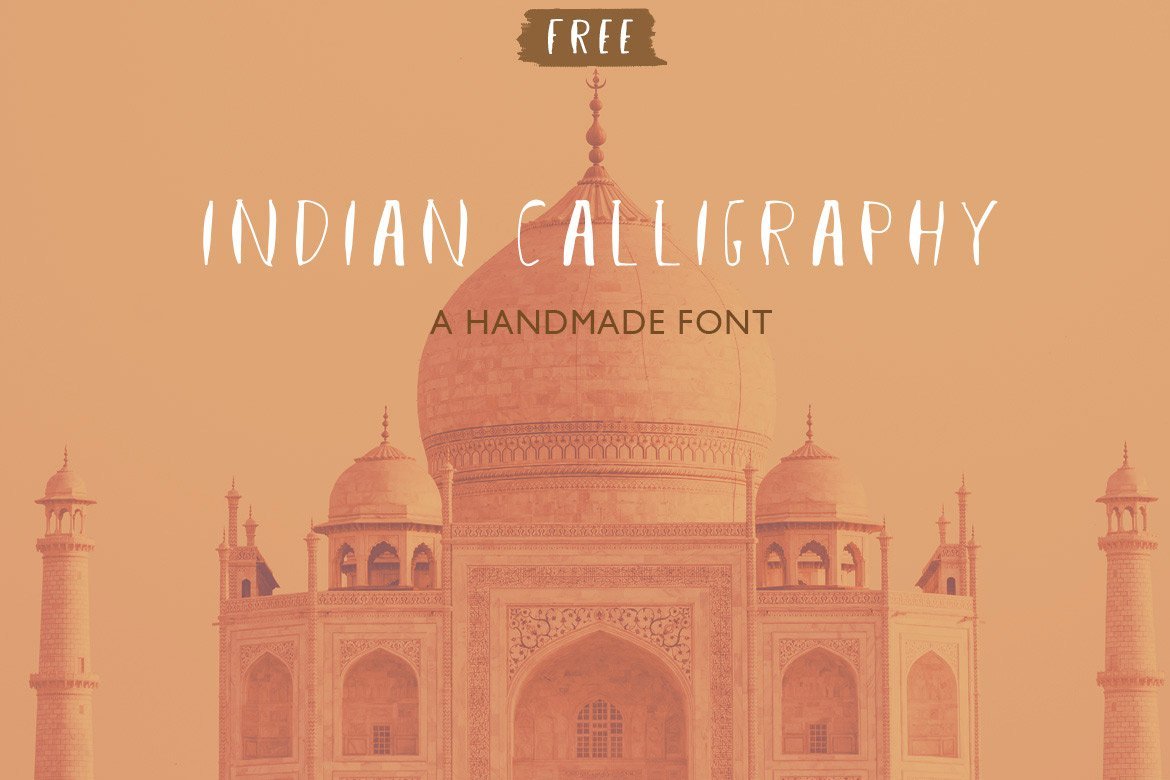 Indian Calligraphy is a handmade font with an attractive look that was inspired by calligraphy. It features both sans-serif and script fonts and comes with a number of distinct weights. This professional font boasts an elegant and versatile style that will impress anyone who sees it.
You can apply it on a wide scope of projects, including logos, branding, packaging, headlines, and other short-run text. The minimalist design of the font makes for sleek lines and it can easily be paired with other types of fonts to finish any relevant project that will call for this.
Slimtaco
This is a casual handwriting font consisting of uppercase and lowercase letters, symbols, and numbers. The font also features WebKit for web designers, as well as .ttf and .otf formats for all kinds of applications. Slimtaco free handwriting font can be downloaded and used in projects like fashion, stationery, apparel, letterheads, greetings cards, quotes, blogs, etc.
Alayna
This gorgeous typeface comprises a charming, heart-shaped handwriting font to inject a taste of natural appeal. The font will be great for card designs, web layouts, logos, titles, branding projects, and web designs.
Tipper Handdrawn
True to its name, this free font was created using markers on a piece of paper. It has more than 400 glyphs and consists of central, western, and south-eastern European lower and uppercase letters, as well as currency symbols and punctuations.
Cute Punk
Cute Punk font brings in a youthful, vibrant, and very contemporary attitude as far handwriting fonts are concerned. It injects a sense of style with a geometric feel that will allow you to express your personality through your work. The font was designed by Flou, an illustrator and designer from Slovakia.
Shadows into Light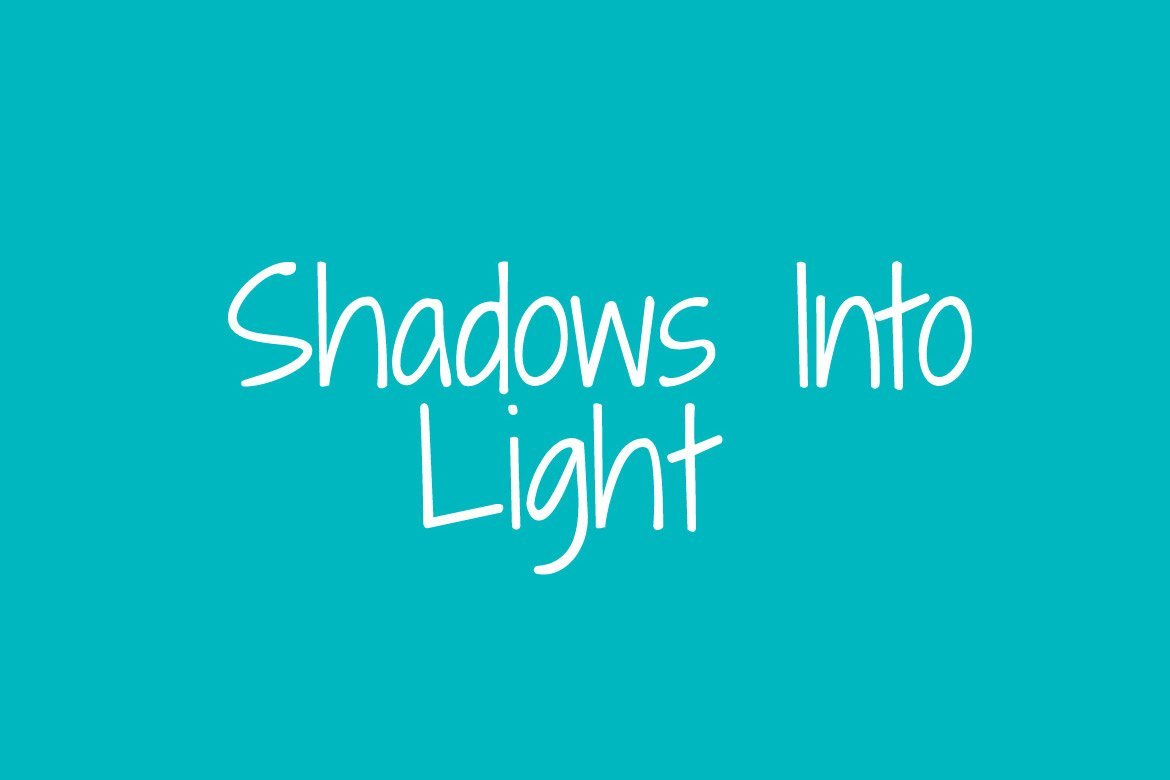 Kimberly Geswein is the designer who created this font. It will come in handy when you want to add a unique touch to the project. The font design comprises clean and neat characters with rounded edges. It only comes in a single style but the results are very impressive.
Nawabiat
Nawaibat is a casual handmade typeface that comes with plenty of charm and personality. It can produce great results when used on logos, posters, quotes, t-shirts, headlines, and many other projects. The font is available in OTF and TTF formats.
Conclusion
If you own a blog where you do a lot of typing, handwritten fonts will be a critical tool for your work. They are quite handy when it comes to decorating your text and have proven to be very popular for classic designs. The above list of best free handwriting fonts will be a great addition to the font toolbox when you start working on your next web design project.