Layerform.com recently had chance to catch up with Orlando Arocena, a young Mexican-Cuban-American Artist who's illustrations and digital artwork have taken Behance by Storm. So without further delay, lets get to know this talented artist a little bit more! On with the interview!
1

How did you get started with illustration?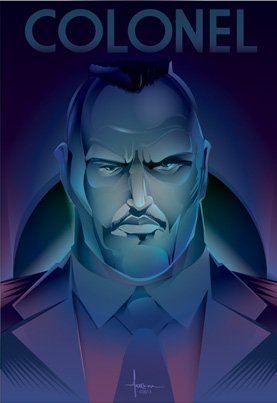 Illustration has always attracted my attention as a child. My mother had a very modest collection of books. All ranging from encyclopedias, to even a large Spanish bible. My father was a carpenter and would doodle his designs. I later would try to re-draw what ever captured my interest from newspapers, to cartoons, to what ever was outside my window. Sometimes the only thing an urban kid has to value most and have exercising is their "Imagination" and "Creativity".
This obviously expanded into my primary schooling, where I'd be THAT student that drew everything for both my peers and for the school administrators. This behavior followed me up through high school and its where my guidance counselor recommended a career path in Illustration. To be honest- I didn't know much about the specifics of commercial art, at this time- other than the advertising that would bombard me during my travels in and out of the city.
To put it bluntly- I was an ethnic kid with some talent from the Bronx- who thought of maybe pursuing a career in the military. hahahah WOW!!!!
But when I finally did get accepted into Pratt Institute- I gave it my all and became obsessed with everything about Art. And wanted to be a Fine Artist, then an illustrator. But It doesn't happen that way, well at least or me it didn't.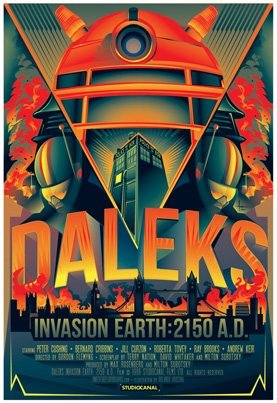 Graduated in 1994- visited Europe, then came back and found myself with a college education but computer illiterate.You see, there were no internet back then. Computers weren't a household item yet and many art schools didn't have such an invested curriculum as they do today.
I took on jobs that were associated with art. Had the pleasure of participating in a few art shows, did some freelance but I couldn't support myself properly. So I worked, saved up for a computer and taught myself how to do what I normally do in the studio but now through my wacom tablet ( which back then was a serial port).
With time I applied for a job as an Art Director for Troma Films. And soon after that, I realized that I would have to put my dreams as an artist/ illustrator on the back burner. Luckily- I didn't have to wait too long until I was contacted by the folks over at major ad agency, interested in my work and we devised a plan to create an in-house illustrator pullpen.
Dream come true? Not yet. This lasted for a little 3 years, but IT WAS GRUELING. Why? Working for the "FAST PACED COMMERCIAL and PROMOTIONAL AGENCIES out there IS DEMANDING"
I found myself practically sleeping there my first year ( before there was enough budget for me to hire a few assistants). After this- I left and jumped back into Creative Direction- but still doodled on my down time. I learned in abundance having experienced many sides of the commercial creative services, and later felt I had enough confidence (and energy) to do both ON MY TIME. So after 18 years in the business- I now do Consulting for Brand and shopper initiatives, Creative Direction, Design, photo retouch, illustrate and best of all- exhibit my creativity as a digital fine-artist.
2

What is your inspiration?

My inspiration…? EVERYTHING. Culture, history, science, nature, myth, literature, philosophy, music, fashion…I'm such a big fan of mixing all these ingredients together when exploring my creativity.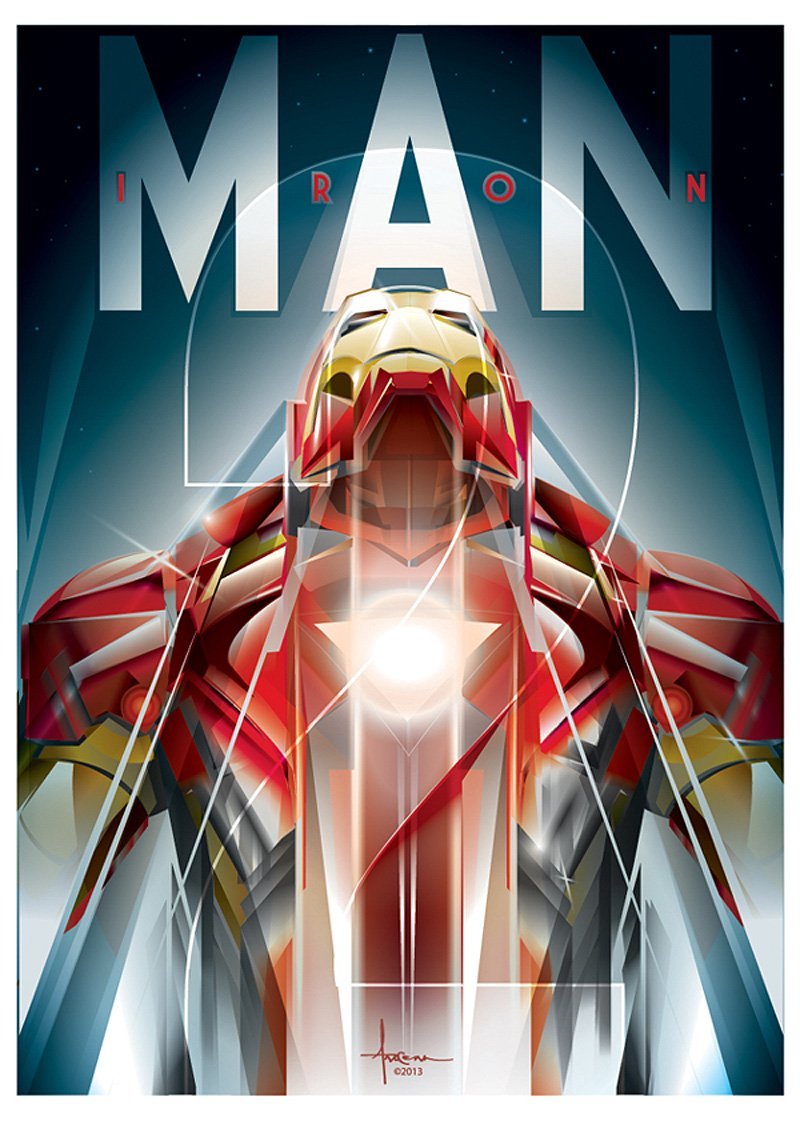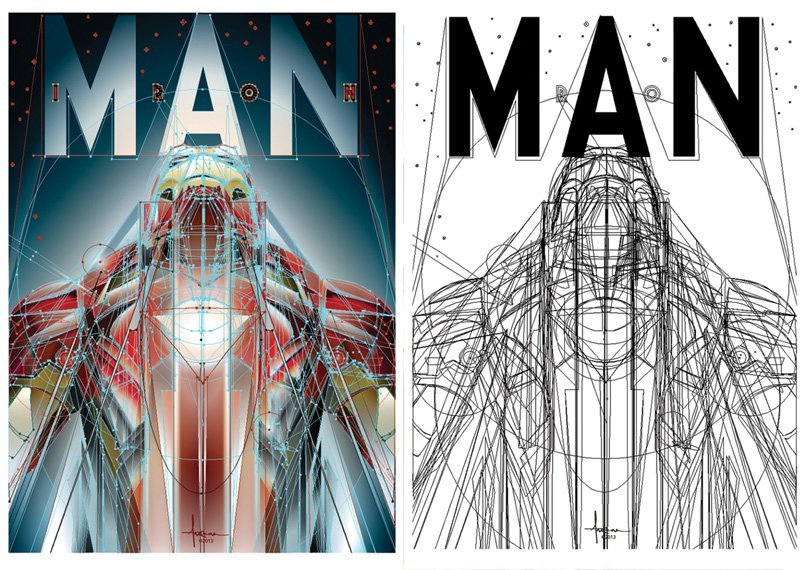 3

What is an average day like for you?

The average day for me- wake up – give my wife a kiss -walk our dogs- check email- and then take off to my day gig.
I'm a creative consultant as well, and often have to consult on-site. Then I arrive home- and continue with any illustrative commissions I might have.
4

Apart from illustration, what are your other hobbies?

Hobbies? I really enjoy fishing. Whether it's surf – casting ( salt water fishing from rocks) or Fishing from my kayak.
I also try to support groups that focus on the rescue, fostering and behavioral education of Pitbulls- (really all dogs).
Other than that- I really enjoy supporting the arts- so my wife and I try to take in as many art exhibitions as possible.
5

What is your favourite piece of work and why?

My favorite piece from my own work? Hmmm, that's a bit difficult only because they are all very different. It would have to be "ARTISTIC FREEDOM"- because I wanted to capture the artistic soul of our creative community. Too often, we as artists, compromise too much in trying to satisfy everyone. When in all honesty, we only have to be confident and free to explore the fun of creating. The recognition from our peers and audience is the beneficial by-product. Plus, my wife modeled for this and I think she's such an incredible, multi-disciplined artist and inspiration as well.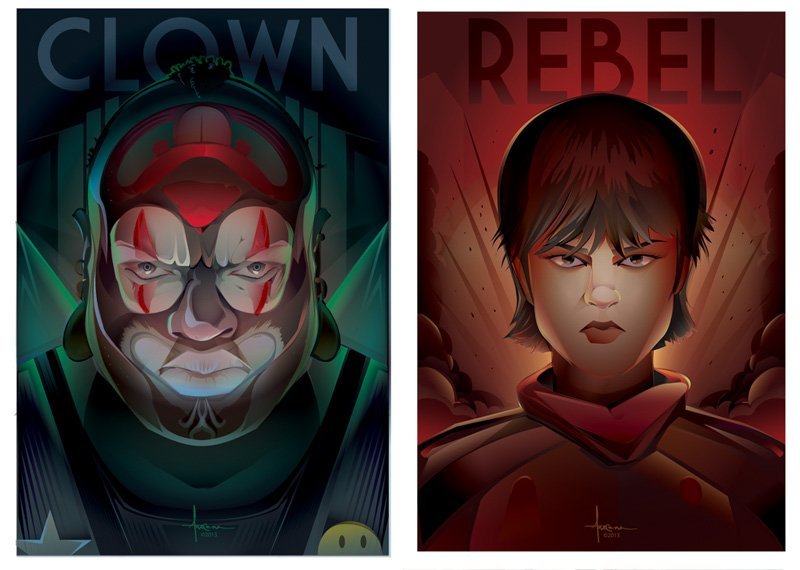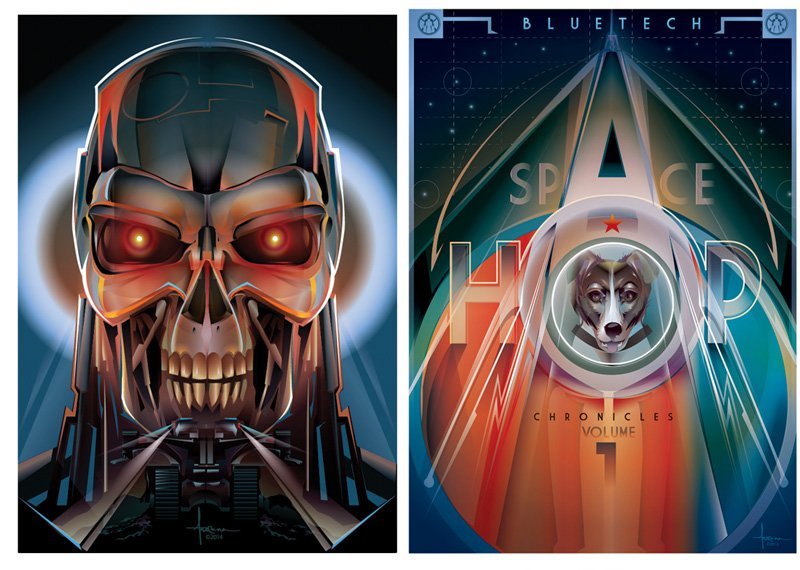 6

Who is your favourite artist?

Favorite artist?!!! Whoa- too many to list for many different reasons. How about this:
hokusai
Albrecht Dürer
Hieronymus Bosch
Leonardo Davinci
Michelangelo
GOYA
Tiepolo
All the impressionists
JOse Clemente Orozco
All the Contructivists (Cassandre)
DADA ( Marcel Duchamp- actually exhibited in the same place as his "Nude Descending Staircase" for the Centennial of the NYC Armory) Art Deco
Mucha
Klimt
Schiele
John Singer Sargent
N.C. Wyeth
Arthur Rackam, Maxfield Parrish, Aubrey Beardsley, J.C. Leyendecker, Edmund Dulac, John William Waterhouse, Daniel Gabriel Rossetti, Patrick Nagel, Jean-Michel Basquiat, Kasuhiro Otomo, Masamune Shirow, and list goes on and on ….
7

What is the best place you have visited?

Best place- Thailand– Very buddhist, very friendly , very colorful and so very rich in cultural art.
8

What advice can you give to other aspiring designers?

Learn, practice, share. Try to push yourself from day to day. Have a back-bone. Or like I tend to metaphorically view it:
"you need to understand where you come from, where you have been, and where you intend to go- so be like a shark-always moving forward in order to survive".
Finito! Thanks Orlando for giving us an incite into your work 🙂
You can see more of Orlando's vector art here : www.behance.net/orlandoarocena
or follow him on Facebook: www.behance.net/orlandoarocenaillustrator